Gerald W. Haslam, Writer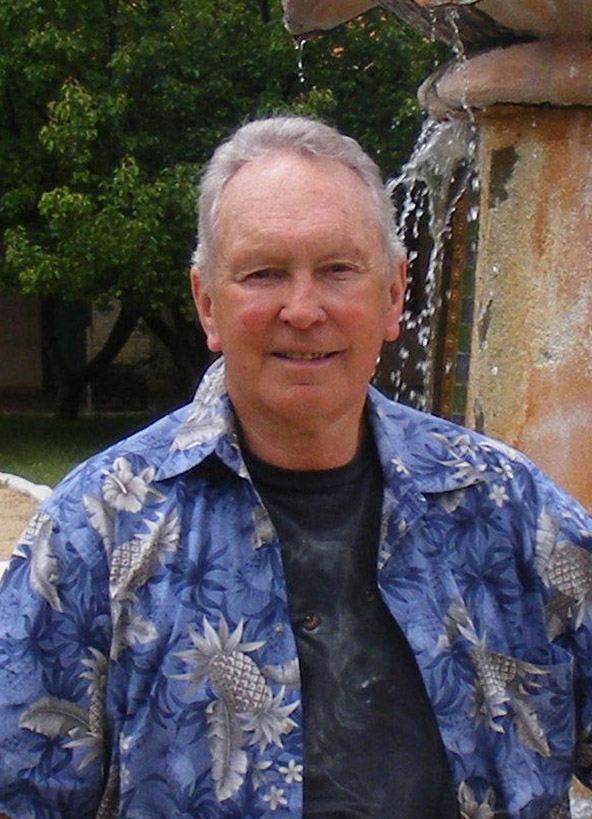 Click for Gerald Haslam's Biography
I was born in Bakersfield, California in 1937. My family then lived in nearby Arvin, but it soon relocated to Oildale, with the Kern River oilfield on one side and Bakersfield on the other. As a result, I grew up in that pleasant, somewhat desiccated enclave with many transplanted southwesterners. My own family was culturally braided and full of stories; not many of the tales were epic, but most were fun. I grew up loving language and the magic it could bring.
        At some point, probably when I joined the army in 1958, I began to realize that the California about which most people talked or wrote had little to do with the one in which I had grown up: no Hollywood in my experience, no Golden Gate Bridge, but plenty of cotton bolls and country music. I worked in packing sheds, on potato fields, on drilling rigs and even at the local sewerage treatment plant -- you might say I had a bottom-up view. I also went to school, and the more I read about the fabled Golden State, the less familiar it seemed. I decided to write about the version I knew: rural and small-town, distinctly multi-ethnic, blue-collar, and deliciously sensual... but not very prestigious. I called it the Other California.
        In 1961, I married Jan and we headed for the San Francisco Bay Area to put one another through college. We did that -- five degrees worth -- and built a family, five kids, along with teaching careers. We're into our sixth decade together now and I can't imagine life without her... a math major, no less. She has supported my efforts to write about the parts of the state tourist guides don't discuss and, right or wrong, to try to create a more accurate vision of California. I'm still trying.
---
REVIEWERS COMMENTS
"The state has found a voice, sometimes sweet, often acerbic, laced with the rue only a smart native son can bring to bear..."
     -- San Francisco Chronicle
"He has created a tradition from scratch..."
     -- Los Angeles Times
"He writes with compassion, understanding and an ear for the many voices of the region.... He writes with tolerance about intolerance, with a sense of justice about injustice, and with humor that doesn't stoop to condescension."
     -- Westways
"[Haslam] is the quintessential California writer,"
     -- The Californians
"Haslam has modes of talk down with precise variations of rhythm, dialect and accent...he entertains, but punches hard too."
     -- Small Press Review
"Gerald Haslam's novel Masks is a work that extends Mark Twain's and John Steinbeck's line directly."
     -- California English
"Haslam's essays touch on universal themes, but he stays rooted to the specific, and has a deft touch."
     -- The Bloomsbury Review
"Country music set to prose."
     -- The Nation
"The writer's writer."
     -- Long Beach Press