Brent Foster's Art for 'Okies: Selected Stories'
When Gerald Haslam's book Okies: Selected Stories was picked by Peregrine Smith Inc. to be published for a third-edition in 1975, they arranged for the volume to feature illustrations by an artist named Brent Foster. Foster's raw sytle really captured the feel of the stories... yet, for some reason, Foster did not get credited for the work in the book itself, a very unfortunate error on the publishers' part.
The originals for three of Foster's illustrations from the book hang on the wall of the Haslam home.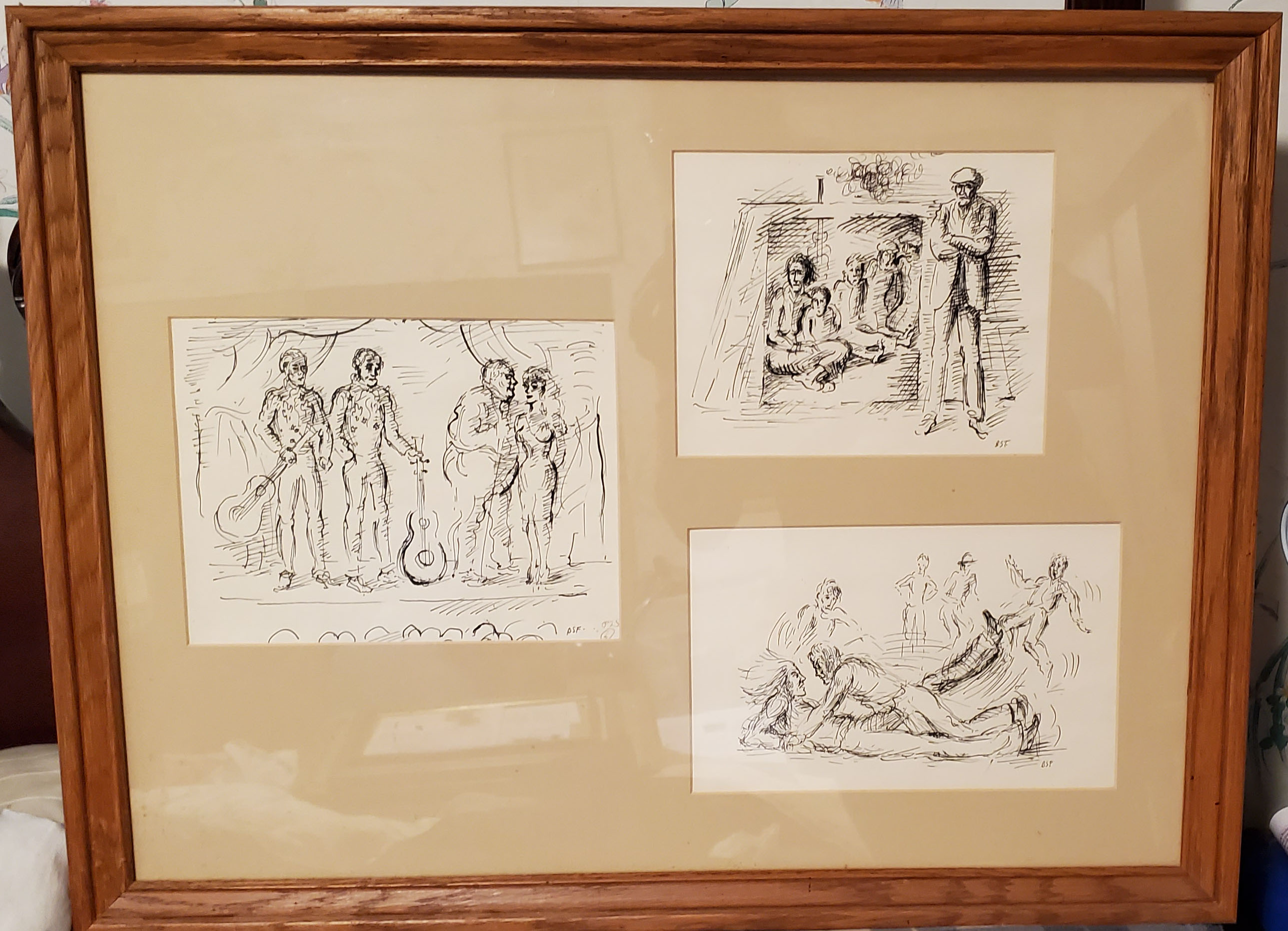 The first illustration here appears in the story "California Christmas," and serves as the cover illustration for the book. From the story:
"Daddy fixed up a cabin for us out of whatever wood he found and cardboard.We lived in it, bundled up in all the clothes we did own and still cold."
The next illustration appears in the story "Sally Let Her Bangs Hang Down," as well as on the back cover of the volume. In the story, a couple of hard-working guys try to win a talent show, only to tie with a curvaceous opera singer. Guess who the talent scout decided to favor...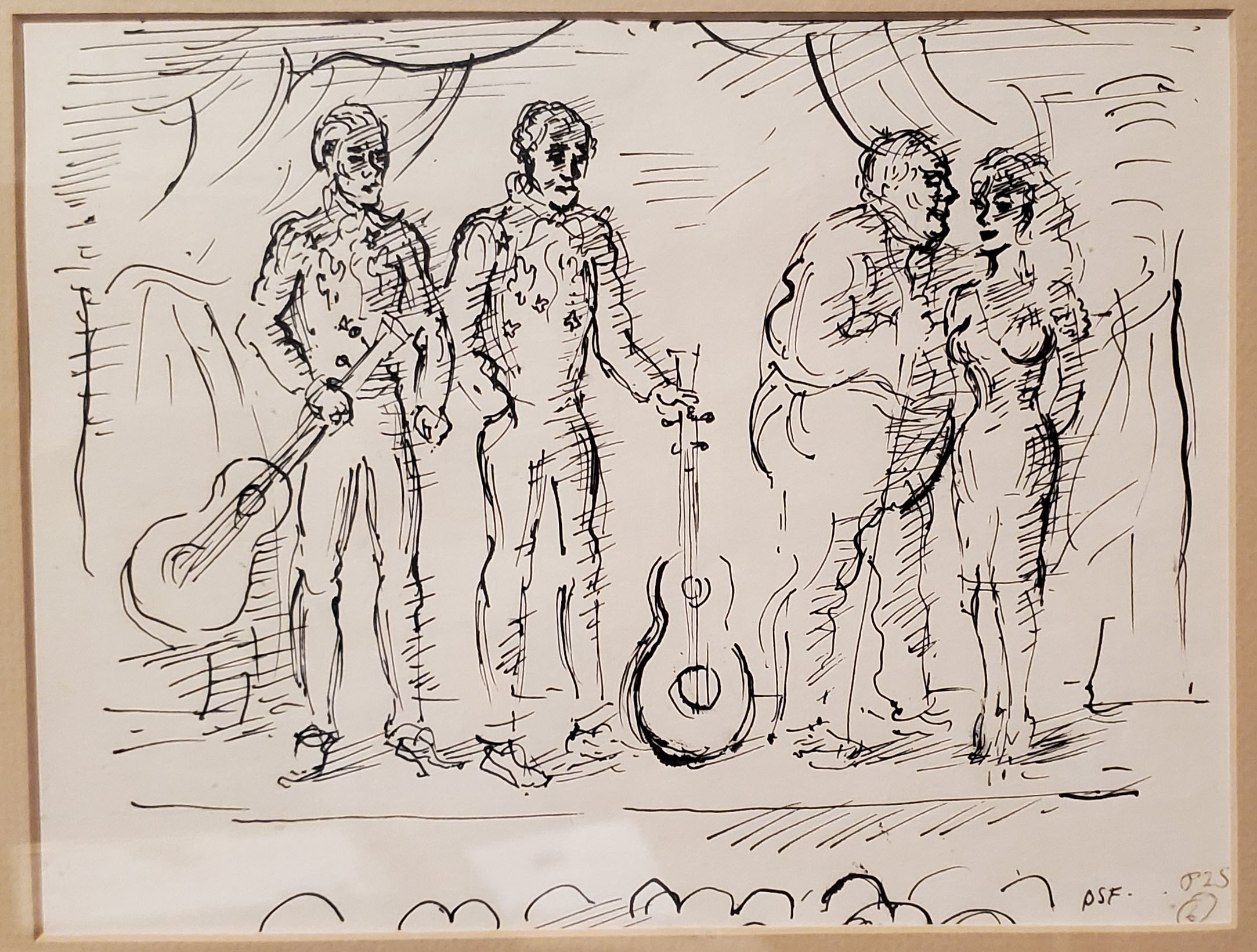 And the third illustration appears in the story "Cowboys." All you really need to know is that is just how the fight started!