Gerald Haslam, with Uncle Pete and Cousin Melinda, 1949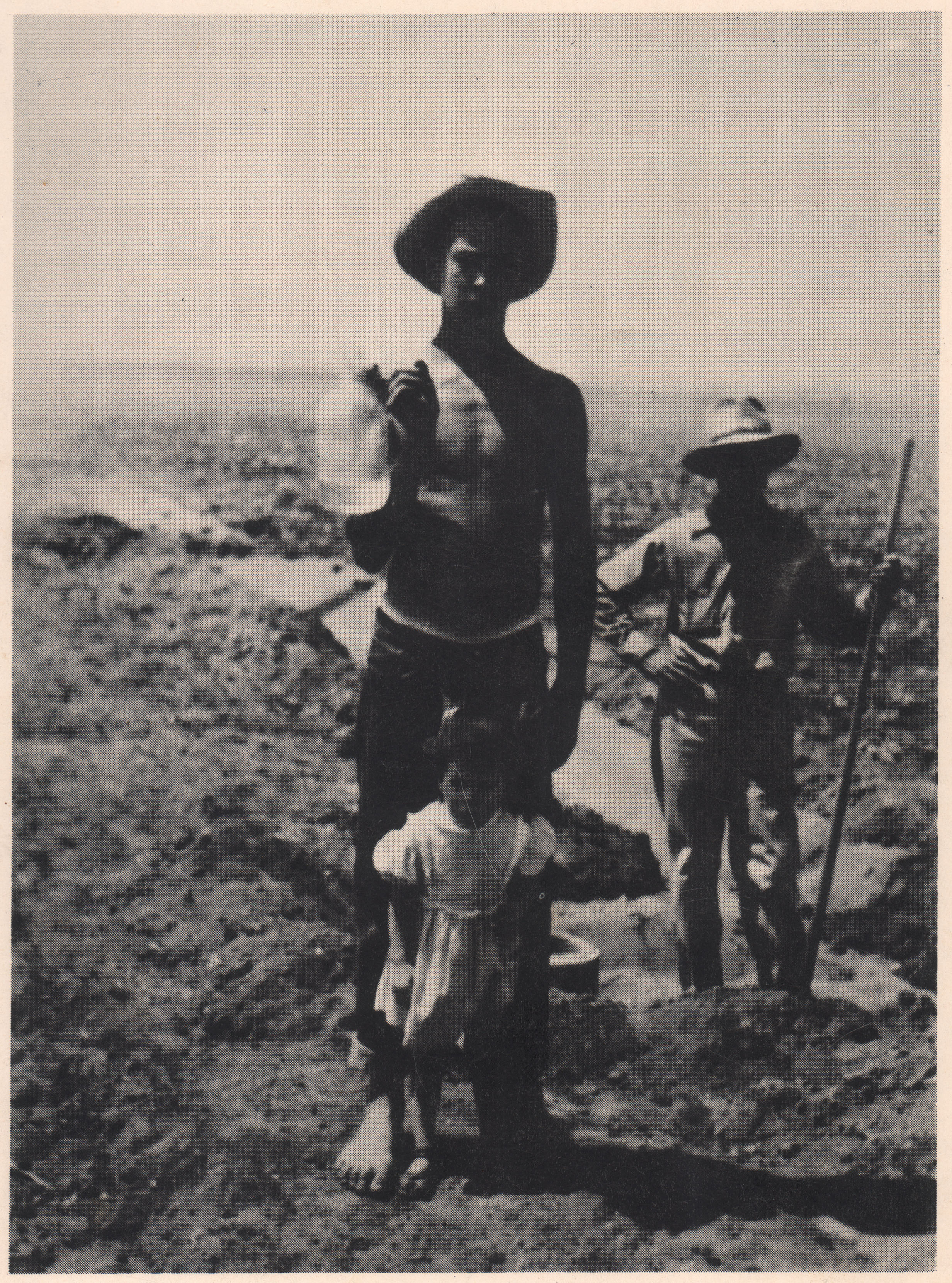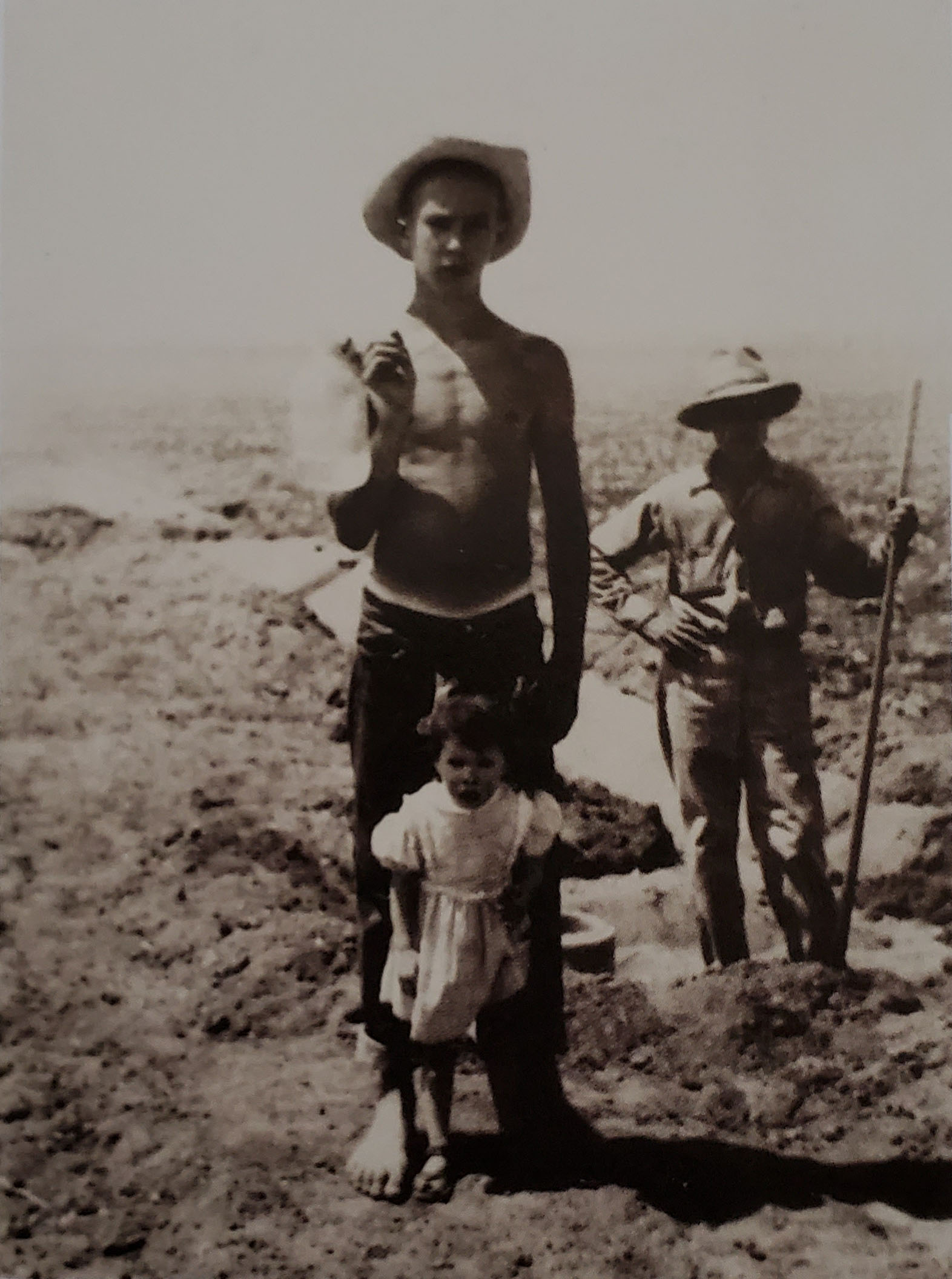 A picture we'd love to find the original of! This photo of Gerald Haslam was taken in 1949. He was around the age of 12, and is seen in a cottenfield near Bakersfield, California, with his Uncle Pete Epp and young cousin Melinda.
The darker copy on the top was featured on (and later scanned from) the cover of the first and second edition of Okies: Selected Stories, released in 1973. The lighter version on the bottom appeared in The Great Central Valley: California's Heartland, but in a very small size... so the scan of it isn't very sharp, though it does show more facial features than the Okies copy.
Unfortunately, we've lost track of the original photo; so these copies are all we have unless we get lucky.