Hawk Flights: Original Cover Art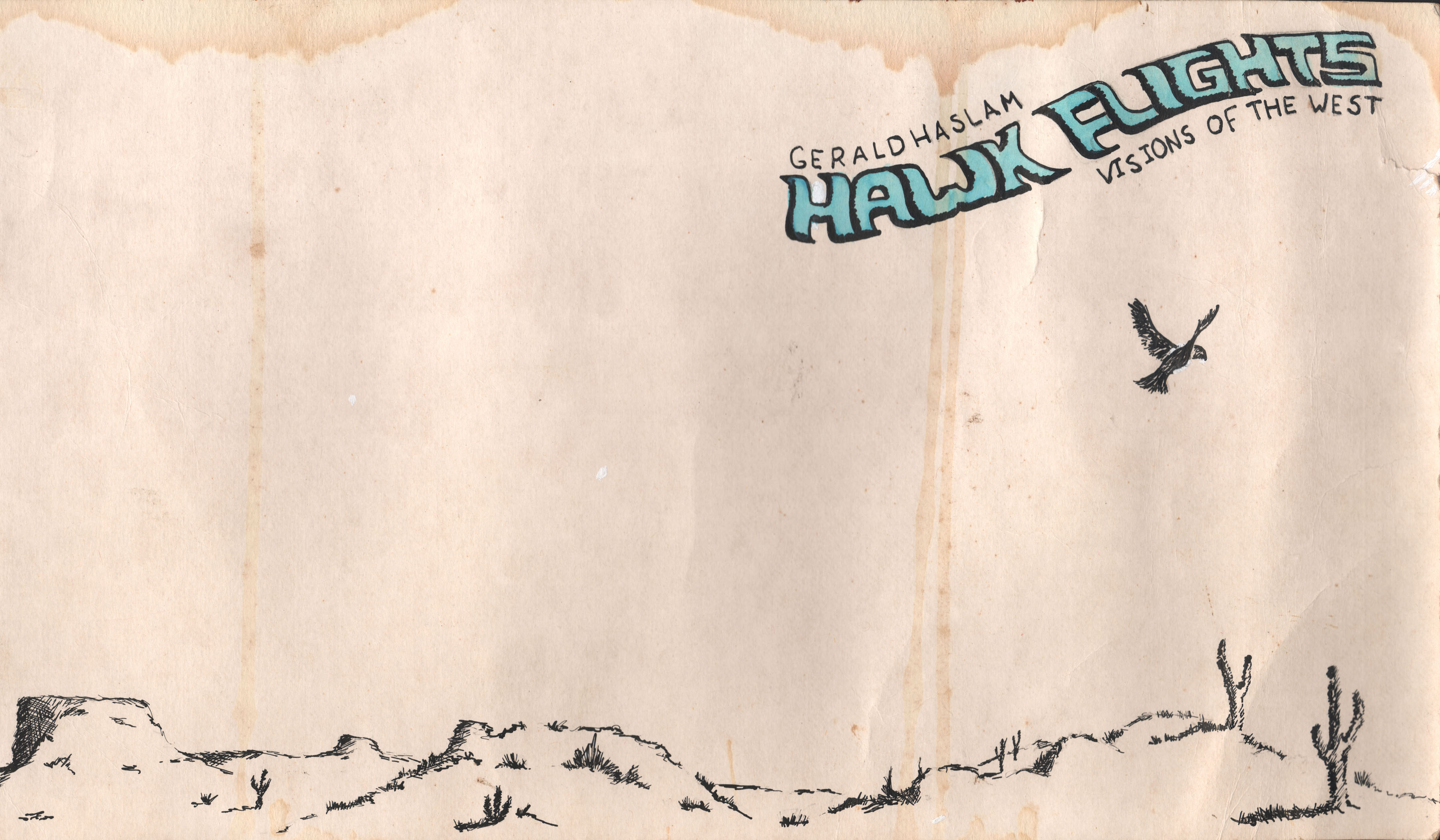 This is the cover art used for Gerald Haslam's book Hawk Flights. It's a little worn, with some water staining... but it's still a special thing, because it was produced by Gerald's son Garth -- who did the lettering -- and his wife Jan -- who illustrated the desert and the hawk!
The art was produced sometime in late 1982 or early 1983, as Hawk Flights was published in 1983.